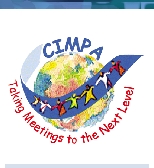 Mark Sonder, CSEP
CEO,Mark Sonder Productions

Virginia, Washington DC, New York, Los Angeles, Nevada, Florida

Having almost 20-years in the business, Mark Sonder, CSEP is the founder and Chief Entertainment Officer of Mark Sonder Productions, a national leader in providing headline entertainment and production services.

He has worked with such greats as Frank Sinatra, Sammy Davis Jr. and Tony Bennett. Mark is recognized as an industry expert and a highly sought after speaker. Mr. Sonder, with both his Bachelors and Masters degrees from the Manhattan School of Music, is also on faculty at The George Washington University Event Management Department.

In addition, he authored the - soon to be published book - Event Entertainment & Production. This remarkable book covers everything from research and planning to production and best practices. It also includes sample contracts and other important tools. Event Entertainment & Production will be a must read if you have anything to do with planning or producing meetings and events.

This is what Dr. Joe Goldblatt, CSEP, Dean of Johnson & Wales University, had to say ".this book is the most comprehensive compendium of entertainment and production art and science that has ever been assembled."

Mark Sonder Productions has a outstanding reputation for managing all of the "behind the scenes" logistics while keeping their clients' center stage. Their core services include headline entertainment, event planning, event production and on-site management.

In fact, Mark Sonder recently won the Super Six Best Special Event Award from Successful Meetings Magazine for Best Special Event under $100,000.