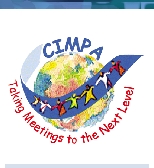 Dr. Hanson J. Ansary

President and CEO, Global Management Services, Inc.

Chicago, IL


Dr. Ansary is the President and CEO of Global Management Services, Inc., a Chicago-based international DMC. He is also the President of PRA Destination Management Chicago, a network of national DMC spanning the country. He is the former President and CEO of the Chicago-based video production and entertainment company CVi. Prior to that he was, respectively, the CEO of Ameri-Comm Enterprises, an Ohio-based telecommunications company and a partner at the Chicago-based international management consulting company, The Maxxus Group, the CEO of a national occupational health company in Wyoming and the head of a Federal Agency in Canada. He brings to his position nearly 20 years of senior management background, including extensive international experience. A Canadian national, Dr. Ansary has been or is the Chairman, President or Director of several national and/or international associations and organizations. He is a biographee in most Who's Who publications including Who's Who in America.