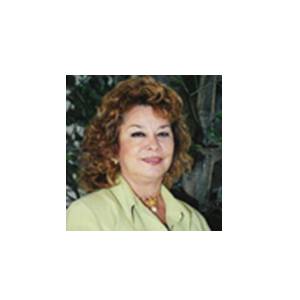 Cathy Gonzales, Vice President of the Convention and Tourism Department of the Albuquerque Hispano Chamber of Commerce, attracts to Albuquerque and New Mexico thousands of Hispanic and Native American conventioneers and visitors, which translates to millions of dollars for the local economies. She is also responsible for motivating many "Anglo" groups dealing with Hispanics and Native Americans to come to the "Land of Enchantment.
Cathy has been a board member and vice president of the International Association of Hispanic Meeting Professionals since 1996. Cathy also finds the time for other organizations and is a current board member of the New Mexico Tourism Association of New Mexico, (6 years) board member of the Central Region Association of New Mexico, past president of the Latin American Winter Sports Marketing Council of New Mexico, Inc., past Board Member as curriculum advisor to the International Business Council of the Technical Vocational Institute, Member of the Women's Albuquerque Chapter for the American GI Forum, board member of CIMPA Chapter, National Representative for Committees of various national organizations and volunteers her spare time to school activities related to her twelve grandchildren.
She was recently recognized for 24 years of service with the Albuquerque Hispano Chamber of Commerce and was awarded the Meeting Planner of the year by IAHMP. She is responsible for developing and increasing the number of international visitors to the city and state. Throughout Cathy's career, many familiarization tours are given with domestic and foreign travel agents, trade missions are organized which provide business opportunities to chamber members, but also expose Albuquerque to international visitors. Missions have been undertaken to Spain, Mexico and Chile and cooperative educational programs have been organized with New York, Australia, London and Mexico.

Cathy Gonzales is a native of Santa Fe, New Mexico, graduated from Loretto Academy and sang in the choir at the famous Loreto Chapel. Cathy attended the University of New Mexico and has lived most of her life in Santa Fe and in Albuquerque where most of her family resides.